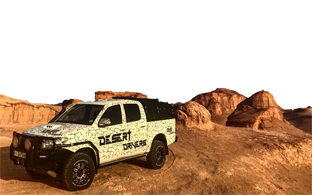 Travel Guide and Tips
Things to Know Before Traveling to the Desert

Before making the trip, make sure the desert is suitable for camping. To get acquainted with these deserts you can read about the best deserts of Iran for travel.

Equipment needed when traveling to the desert

Cooking utensils
flashlight
Extra battery
Extra bulb
Foodstuffs

Choose the right place for camping in the Desert

Try camping where somebody else camped  previously .
Choose a  site  where there is no flora and the nearest one is at least one meter far.

Camp Highlights in the Desert

Set up camp before dark.
Be prepared for high desert temperature differences.
Don't just get GPS and mobile. Make sure you bring the destination map with you.

Tips to Keep During Camping

Avoid fire because of damage to nature. Make the fire in a special metal container with charcoal.
Walk early or in the afternoon to minimize sunlight and prevent water evaporation.

Things to consider before leaving the camping site

Collect your garbage and leave nothing.
Do not bury coal or ash, put it in a special bag, as it can take many years to break down.

Desert Cycling Guide

With appropriate conditions and on desert roads you can travel up to seventy kilometers a day to try to plan carefully your route and ability.
Eat dry fruits and vegetables. Water-soluble powders are very suitable.